Update Manager
The Update Manager is a desktop application that enables users to update all installed packages in an image.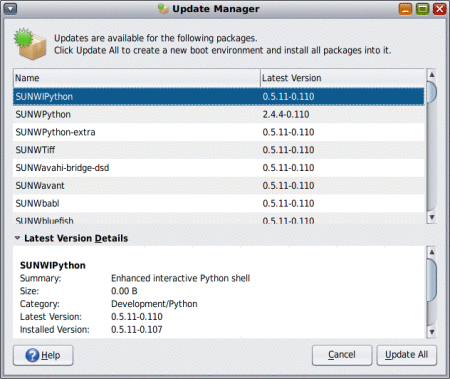 The Update Manager notifies the user when updates to the installed packages are available.
The complete documentation for the Update Manager is available in the Help menu of the Package Manager application.